Mockadu
PARTNER: Connor Sheeran, Owner, Mockadu LLC
PROBLEM DEFINITION: How might we design a visual identity that aligns with Mockadu's values and serves the need to attract clients and grow business.
SOLUTION: The visual identity for Mockadu, an electrical design consultancy with a focus on sustainable transportation and product innovation, met the needs of my client and inspired Mockadu's mission: to design and execute effective solutions within electrical systems.
Taking inspiration from a Japanese Samurai poster from 1973 by Antonio Revoiro, we chose a sketch that referenced wheels and power.
The schematic used for the laser engraved box was a former job Connor did for a client.
The brand mark is an abstract schematic of an electrical circuit board. The three nodes symbolize Mockadu's three main objectives: consulting on electrical integration, designing products for educational uses, and supporting sustainable transportation.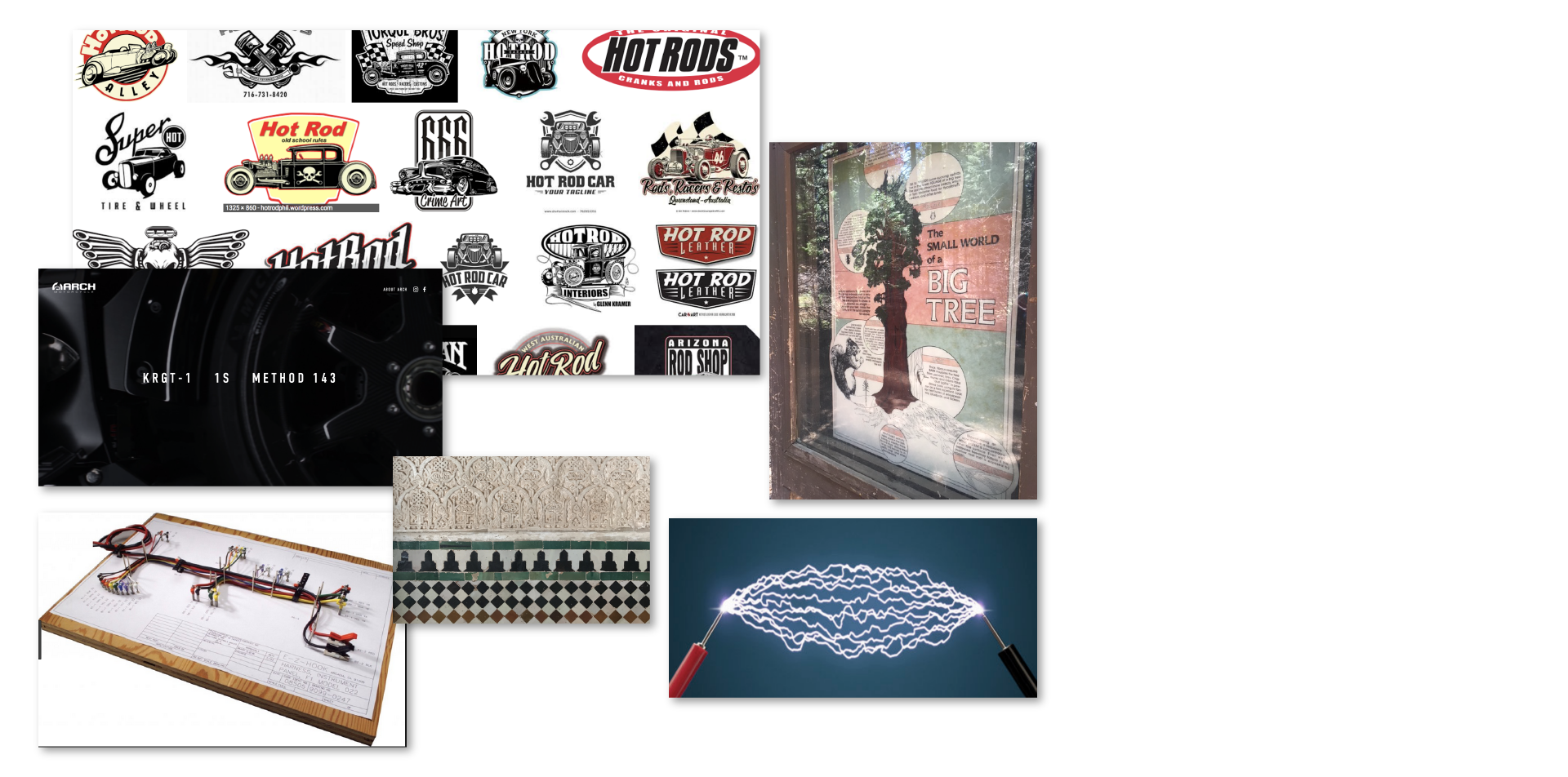 Constraints & Limitations
The client's aesthetic and personal taste was strong and decisive. While this was a good thing, it posed a challenge during the exploration phase—deciding what inspiration to use and how to incorporate it into the sketches.
Bringing Connor's ideas to life was a fun and creative process. Now Connor is using the new brand mark in his wiring, creating custom work for his clients.